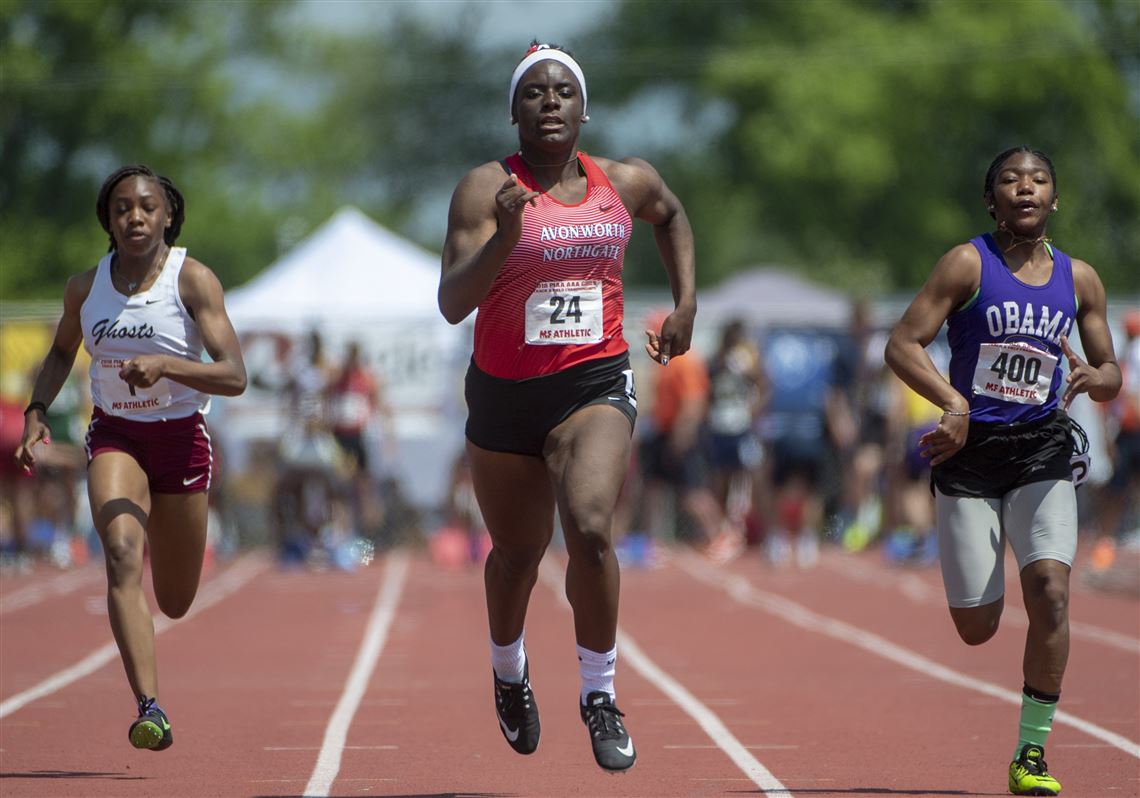 Avonworth's Hayden Robinson looks to add more WPIAL gold to family collection
Track championships start Thursday
Hayden Robinson and her family moved to the area from Georgia prior to her freshman year.
Since then, life running track has been just peachy for a few sisters from the Peach State who have combined to win 11 gold medals at the WPIAL championships.
Thursday at Slippery Rock University, Robinson hopes to add three more to the family collection.
Robinson, a senior at Avonworth, is the No. 1 seed in the Class 3A 100- and 200-meter dashes. She is trying to win a title in the 100 for the third time. She did it in Class 2A as a freshman and in Class 3A as a junior. Additionally, Robinson will run a leg on the 1,600 relay team.
What would be the perfect ending to Robinson's WPIAL career?
"To end with three golds," said Robinson, who will run in college at Quinnipiac.
Hayden's sister, Hunter, graduated from Avonworth last year and now runs at Tulane University. Hunter won six individual WPIAL gold medals in her career. Hayden has won two. The pair teamed up on three relay teams that claimed gold. Last year's winning 1,600 team also included sister Harris, a sophomore who decided not to run track this year.
At last year's PIAA championships, Hunter won the 200 and 400, while Hayden was the runner-up in the 100. The 400 relay team also placed first. Hunter won five PIAA gold individual gold medals in her career.
"We just have a lot of fun," Hayden said of the sisters. "I hope we made a big impact and showed that track is a fun sport to do."
More Robinsons are on the way, too. There are six siblings, including five girls. Hunter was the oldest. Another sister, Hayzes, runs track and is in seventh grade.
The championships are at Slippery Rock this year after being held at Baldwin High School for many years. The meet will begin at 11 a.m., and finals for some of the running events are expected to start around 1 p.m.